Tutorials
»
Tips_And_Techniques
:
How to Make FLV ( Flash Video ) with Flash Professional 8
FLV(Flash Video) is a video format which is perfectly supported by Flash Professional 8. This flash maker successfully solved the problem of the huge size of output SWF file that may not be played on Internet after inputting video file to flash. Let's have a look below on how to make delicate FLV files:
1. How to make FLV files?
Step 1: Open Flash Professional 8 and establish a new flash docment.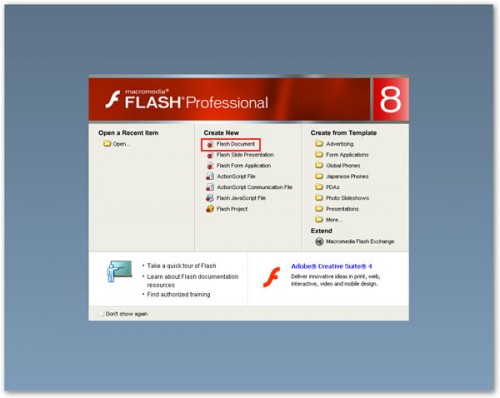 Step 2: Input AVI video files(this is the common video format that is frequently used by your DC or DV) that you want to convert to FLV and follow the instructions.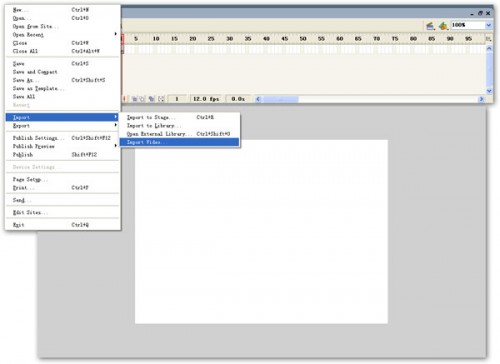 Step 3: Keep the default setting for "Edit" and "Encode", click "Import video" and
then "Next step" and "Finish" at last to complete the inputting process.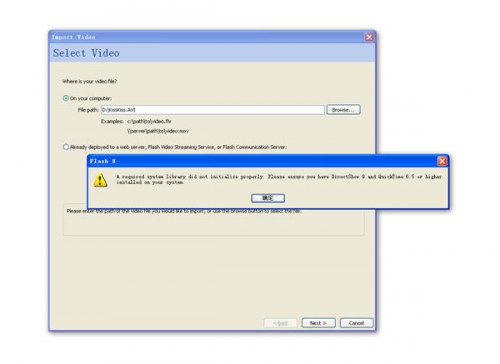 Note: If you don't have Directshow 9 and QuickTime 6.5 or higher installed in your system, a pop-up window will remind you to do so in order to import AVI successfully. Or, if you want a much easier way to do it, try Moyea Video4Web Converter, it's free and just a few clicks can complete the conversion from AVI to FLV.
Step 4: Press "Ctrl+L" to open the data base, double click the AVI file just input, open "Embed video property" interface, click "Output" to create a FLV file.
Above 4 steps lead you to convert AVI to FLV successfully and after conversion, you will surprisingly find the final size of FLV is just 541KB, much smaller than the original 23MB AVI. Now you can use it freely on Internet.
2. How to use FLV files?
Step 1: Establish a new flash document, press "Ctrl+F7" to open the "Components" window, drag "MediaPlayback" to the stage from "Media-Player 6-7".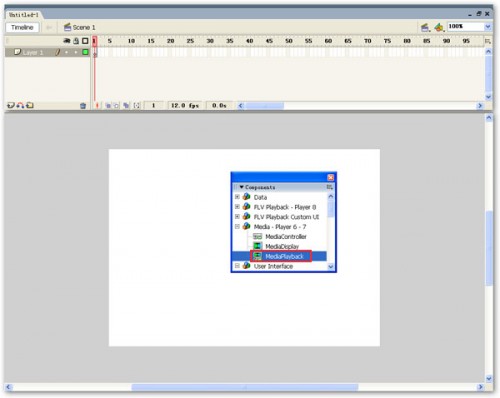 Step 2: Select "MediaPlayback", press "Alt+F7" to open "Component Inspector" interface: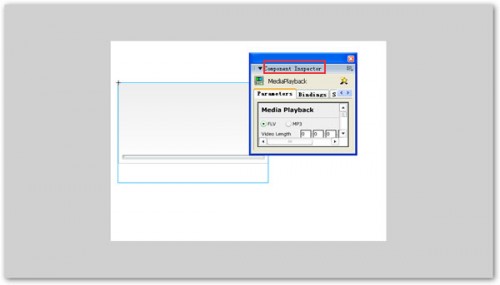 Some meanings of parameters in Component Inspector:
File Type: choose FLV as the defined file type, you can also choose to play MP3 file.
URL: specify the path of FLV files, because we put FLV files and Flash files in the same catalog, we only have to specify a file name here.
Control Placement: set the location of play panel.
Control Visibility: set the visibility of play panel.
Step 3: After settings, press "Ctrl+Enter" to test the performance.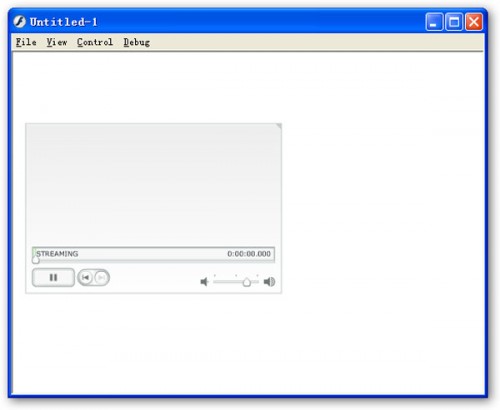 Note Again:If you'd like to try something else simply and easy, Moyea Web Player is one of the best choices. With which, creating a flash video player only needs a few mouse-clicks. Enjoy!
» Level Advanced

Added: 2009-08-04
Rating: 10 Votes: 4

» Author
Stephen is an expert in web multimedia development who concentrated to give you the best solution of flash video player for website, also include some tips and tricks which makes your life and work easier: http://www.playerdiy.com/
» Download
Download the files used in this tutorial.
Download (0 kb)
» Forums
More help? Search our boards for quick answers!