On internet, there are more and more people ask questions like "How can I add flash videos to my website?", "How can I embed a flash video(FLV) into my web page?", "How to insert an abobe flash video into frontpage?" Here, I will give a step-by-step user guide to solve these problems.
Before start, it is recommended to convert your video to FLV. Because FLV can be played on most of web browsers and 99% of all Internet users have installed Adobe Flash Player on their web browsers. You can use the FLV encoders here -
http://www.playerdiy.com/downloads/converter/
Step-by-step User Guide:
Step 1.
Download
Moyea Web Player
, install and launch it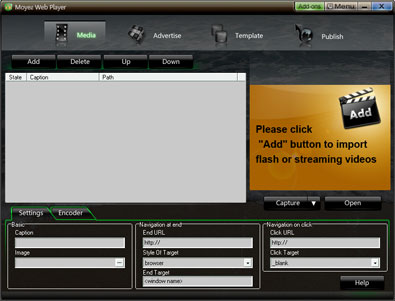 Step 2.
Add videos into Moyea Web Player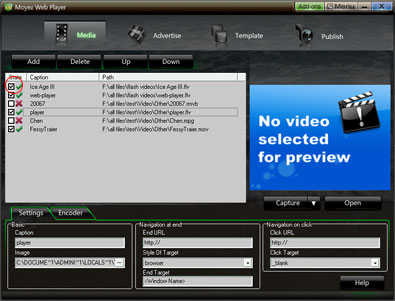 Step 3.
Moyea Web Player publishes some files like a swf file named mwplayer.swf and a html file named index.html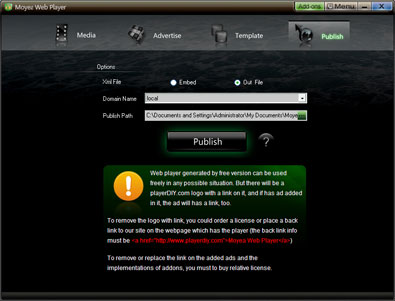 Step 4.
Upload all the published files to the same folder with your web pages files on your host server.
Step 5.
open index.html with notepad or dreamweaver, edit the embeded code to
Player will show here
Step 6.
Copy and paste the edited embedded code to your web page. Then the
flash video player
with videos will appear on your website.
» Level Intermediate

Added: 2010-04-21
Rating: 0 Votes: 0

» Author
Stephen Wong is an expert in web multimedia development who concentrated to give you the best solution of Flash video player for web - http://www.playerdiy.com/
» Download
Download the files used in this tutorial.
Download (0 kb)
» Forums
More help? Search our boards for quick answers!