I always go to Youtube, watch the videos to find sth funning, useful, etc. Every time when open Youtube, I thought can I make myself website just like Youtube, so that my friends can enjoy my videos online, I have tried some programs to convert my videos to flv then put on my website, but when I want to put a lot of videos online, this is a big work. So I wounder if can do all these in one time? On last weekend I watch a video on Youtube, and found sth useful in the video about president election. Just here. A program calls Flash Video MX can convert videos to swf & flv, the most useful to me is that it can generate a html page embedded with a flash player, this help me a lot.
here you can see how to do all of this with it.
1. Input the video files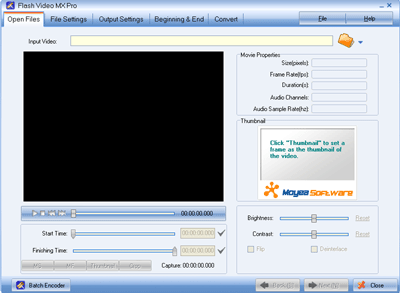 2. Adjust the video(you can the start time, finish time, brightness...)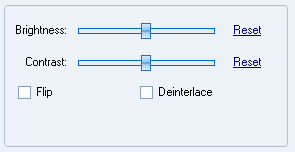 3. Crop video(you can crop part of the video to covnert)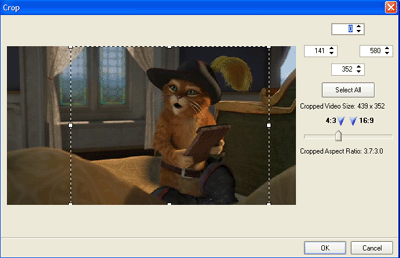 4. Set the audio and video parameters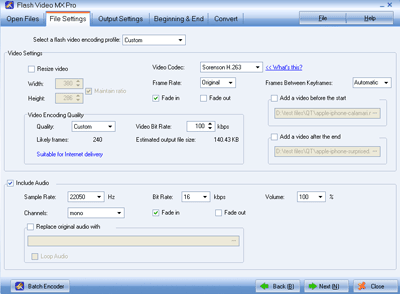 5. Output settings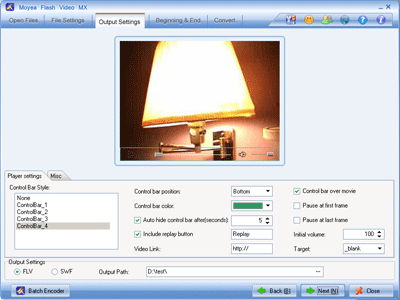 Select the player style

Add or replace the original audio in the video

Add movie beginning and ending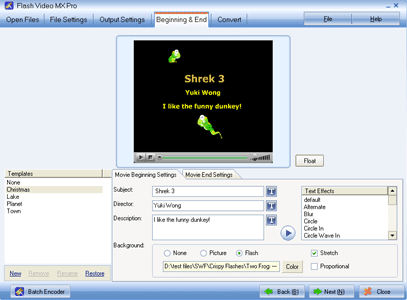 At last, you can change to the conversion page to convert.
» Level Intermediate

Added: 2007-12-18
Rating: 3 Votes: 4

» Author
Love is love, I think of you everyday, XiPandon.
» Download
Download the files used in this tutorial.
Download (0 kb)
» Forums
More help? Search our boards for quick answers!